Catalogue
Results 31–32 of 32
Page 2 of 2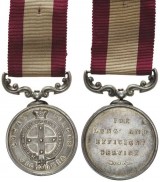 Lot 2058
Sale 114 Orders, Decorations & Medals - Australian Singles
VICTORIA VOLUNTEER LONG AND EFFICIENT SERVICE MEDAL, Type 2, 1894-1901. Thomas Baxter Harmsworth, Late Private Carlton Rifles. Impressed. Good very fine and scarce.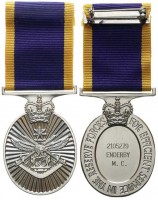 Lot 2059
Sale 114 Orders, Decorations & Medals - Australian Singles
RESERVE FORCE MEDAL. 2105279 Enderby M.C. Pantographed. In case of issue with miniature medal and riband, uncirculated.