Sale 111 5–8 April 2016 Dixson Room, Sydney
Auction highlights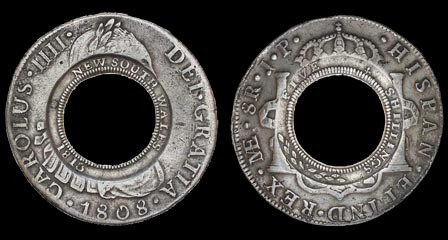 Tuesday, Wednesday, Thursday, Friday
5, 6, 7, 8 April 2016

Dixson Room,
State Library of NSW
Macquarie Street, Sydney
View on map
Tuesday, 02 February 2016
Noble Numismatics Sale 111 Celebrates 40 Years This important auction being held on the 5th to the 8th of April coincides with the 40th anniversary of the incorporation of Noble Numismatics Pty Ltd (formerly Spink Australia Pty Ltd) on the 5th of April 1976 in Sydney.
Sunday, 06 December 2015
This sale, held over three days in fifteen sessions on 17th, 18th and 19th November, was successful with 85 percent of lots sold at 120 percent of estimate. All quoted prices are the hammer price plus buyer's premium with GST.
Monday, 01 February 2016
Noble Numismatics announce the consignment for offer by public auction of two Ottoman Empire Ministry of Finance 50,000 livres AH 1332 (AD 1916) specimen banknotes, estimate $100,000 each.
Sunday, 25 October 2015
The highlights of the public auction to be conducted by Noble Numismatics Pty Ltd at the State Library in Macquarie St., Sydney on the 17th to 19th of this month include the offering at auction for the first time of the New South Wales holey dollar 1813, formerly in the late Tom Hanley's Collection.
Quick find
View a lot by number and sale.
Important dates
Sale 110 auction

17, 18, 19 November 2015
Dixson Room,
State Library of NSW
Macquarie Street, Sydney

Sale 110 viewing

11, 12, 13, 16 November 2015
Noble Numismatics
Ground Floor, 169 Macquarie Street
Sydney NSW 2000
Consignments wanted
Coins, medals and banknotes wanted for our next major auction. Free, confidential auction valuations.
Contact us for further information.